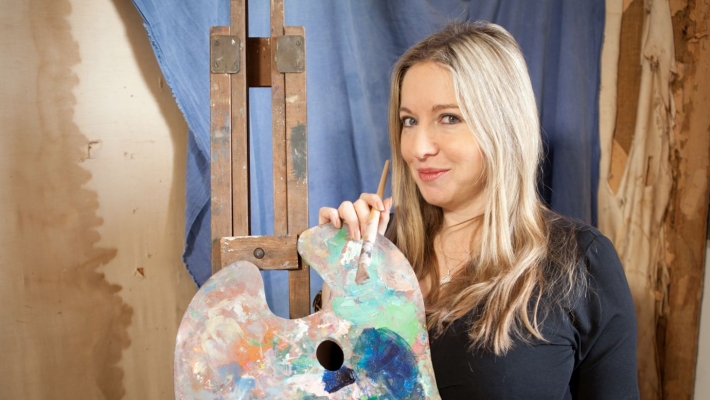 Victoria traces the story of the first bohemians. She begins in post-revolutionary Paris, where poverty-stricken, garret-dwelling artists and writers gained a reputation for loose-living, colourful clothing and wild parties. Here the archetype of the bohemian was born, immortalised later in Puccini's opera La Bohème. But were they trailblazing creatives or irritating posers? And is living outrageously a necessary step towards producing great art?
Victoria goes on to explore how bohemian subculture took root in Britain through the ground-breaking art, eccentricities and bad-boy behaviour of the Pre-Raphaelites. Dante Gabriel Rossetti cultivated his image as an oddball, keeping a menagerie including a much-loved wombat. He caused a scandal when he became obsessively entangled with Janey Morris, wife of his friend the famous designer William Morris. Victoria learns how bohemianism evolved into the dandy pose of aesthetes such as playwright Oscar Wilde and artist Aubrey Beardsley, whose explicit drawings intrigued and shocked the public in equal measure.
And she recounts how most surprisingly, bohemian living found one of its greatest advocates in children's author Arthur Ransome who, long before Swallows and Amazons, wrote a whimsical traveller's guide to bohemian London.
Victoria's historical journey is given added resonance through her entertaining encounters with a range of illuminating modern bohemians, including Stephen Fry, artists Grayson Perry and Maggi Hambling, pop-star turned vicar and broadcaster Richard Coles, writer Will Self and drag artist Jonny Woo.