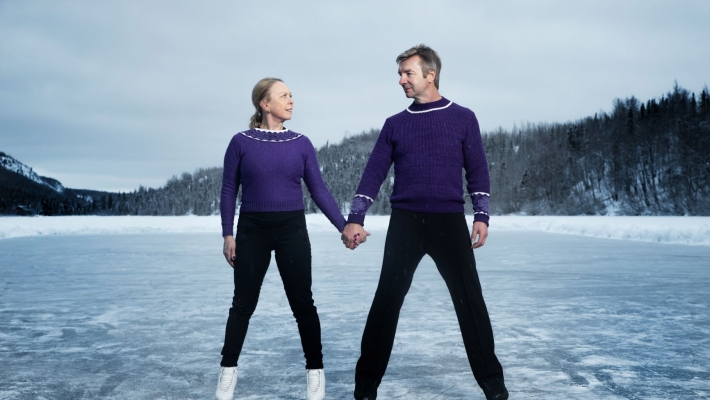 The Olympic champions travel to Alaska on an extraordinary quest to fulfil a lifelong dream. But will warming temperatures ruin their hopes to skate the Bolero in the remote wilderness?
Torvill & Dean have spent a remarkable 45 years on the ice together – but astonishingly they've never skated in the great outdoors. Jayne and Chris recall how as children they were inspired by a mural in Nottingham ice rink showing skaters on a frozen mountain lake. Ever since, they've wanted to skate free in nature, rather than around in circles on artificial ice. Now they're heading to Alaska to make that dream come true.
But luck is against them – in Alaska's hottest year on record there is not a lot of ice to be found. The effects of global warming on the environment are already being felt. So Jayne and Chris's travels into the remote wilderness will become a hunt for wild ice, skating wherever they can, as they seek to find the perfect place to dance a special Bolero. From train to husky sled, from frozen lakes to glaciers, it will be a spectacular journey.